How would it be if you were able to connect with Spirit - an Infinite Intelligence that knows how to guide you to a life where you are able to express all that you are, sharing your love, light and unique soul essence with the world?
It would be great, wouldn't it, and the amazing thing is, that this is not only possible, but it is actually what you were born to do. And in this new podcast Let Spirit Lead we will explore how.
You can listen below, plus in iTunes and Spotify.
how to hear The answers to your prayers
Have you ever wondered why it seems as if your prayers aren't answered? As if all you receive back is silence, or just more confusion and doubt?
Well, then this short snippet from my lecture series Say YES to Miracles may have the answer for you.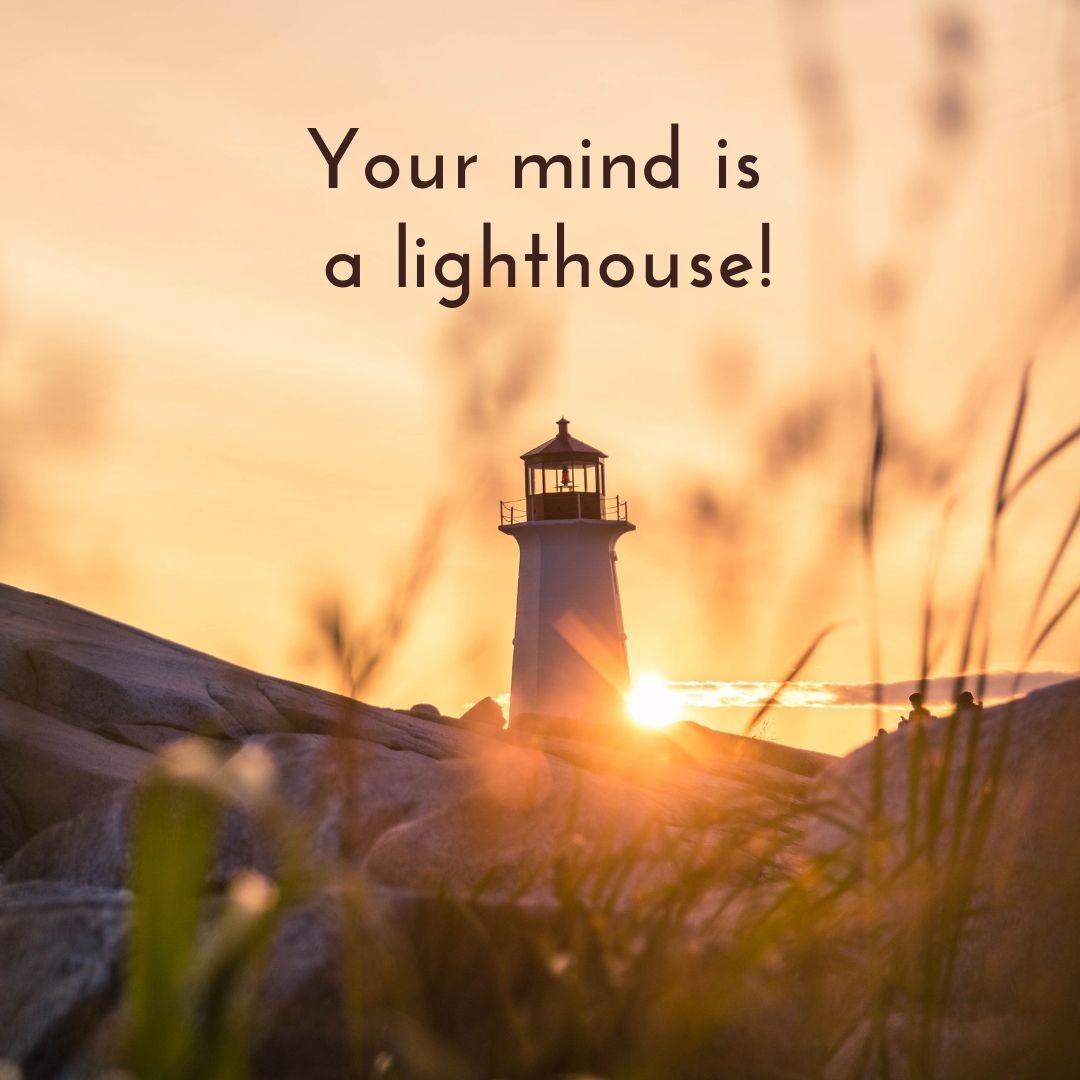 Your mind is a freakin' lighthouse!
Did you know that inside your mind exists a light, which you are meant to extend to others? And when you block this extension, by coming up with various excuses for why you can't, then you create suffering.
This part of your mind is a freakin' lighthouse, and when you listen to that critical inner voice, it's like you are putting up shutters in all the windows in this lighthouse, blocking your inner light from shining freely. But the light is still there, and you are meant to let it shine!
Communicate with the other side
Would you like to discover how you can communicate with your loved ones on the other side?
Well, that is what psychic medium John Holland will share with us in this interview. John is the author of several bestselling books, and his latest one 'Bridging Two Realms: Learn to Communicate with Your Loved Ones on the Other-Side' offers us an insight into the Spirit World.
Have you felt a longing to connect with the divine feminine?
Then you are going to love this interview with Harvard-trained theologian Meggan Watterson, who is one of the world's leading authorities on the divine feminine. In her latest book Mary Magdalene Revealed she offers us the key to reclaiming the divine feminine aspect of Christianity.
Let your inner light shine
Did you know that within you there is a light so bright that it can light up even the darkest corner of our Universe? A light that is able to heal anything – be it a relationship problem, a health issue, or any other problem you are facing. This light knows the solution, and it also knows how to guide you in the right direction, so you can be all that you are meant to be.
In this episode I'll be sharing with you how you can do that, plus take you on a guided meditation where you'll be connecting with this light.
Imagine if you could learn to communicate with the universe? As if you could have a direct line, straight to Spirit?
This is what Gregg Braden found when he discovered a forgotten form of prayer that was lost to the West following the Biblical edits of the early Christian Church. In this interview he explains how you can tap into this lost mode of prayer, and in this way connect with an incredibly powerful force in the universe.
Do you feel we are at a cross-road in our human history right now? And that we have to decide who we are and what our relationship is with each other, with all other living beings and with the planet?
If so, then you are not alone in feeling this way. In Neale Donald Walsch's latest book The Essential Path, he offers us a radical solution to the problems facing humanity right now.
open the door to love, miracles and abundance
Wouldn't it be great if you could just open a door that leads in to a Universe filled with love, happiness, miracles and abundance?

And the good news is that you can!
In this short episode I'll go through how you can align your will with the will of the Universe, which allows you to open the door to all the love, joy and abundance that is waiting to flow into your experience.
how can you know if it's spirit's voice speaking with you and not the ego's voice?
That's the question Cissi Williams will be answering in this episode, and she'll also be sharing with you why it is that you only need 3 seconds in order to make sure you let Spirit lead, and not your frantic, stressed ego-mind.
How would it be if you could live a life where you are happy, healed and connected fully to Spirit? It would be amazing, wouldn't it?

And in this episode Lisa Natoli explains how you can do this when you connect with a Divine Presence within you. Lisa is a teacher of A Course in Miracles and she healed herself from an autoimmune disease, using the principles from the Course.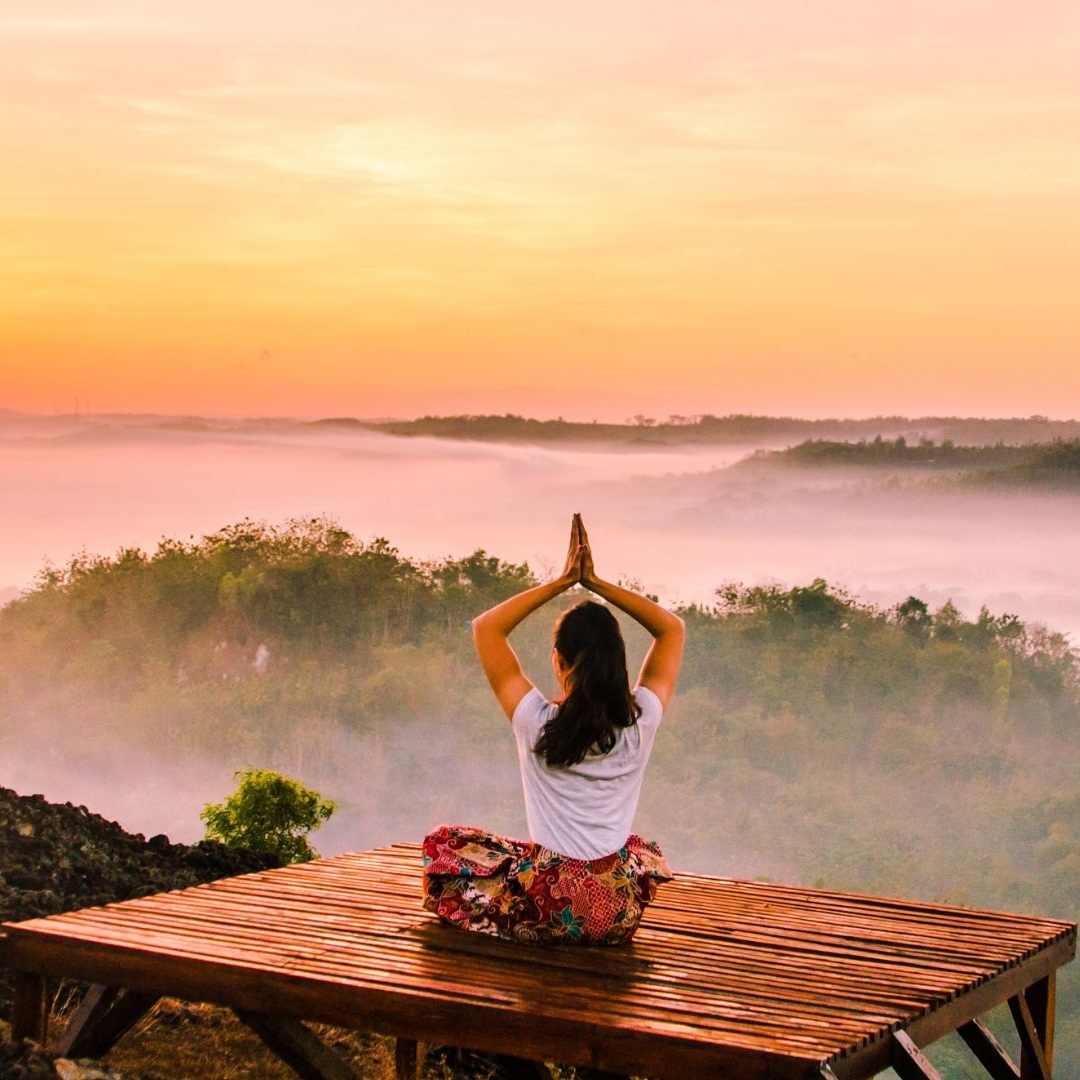 Heal your relationship with your body
Are you longing for a more loving relationship with your body? Where you allow yourself to feel peaceful, joyous and accepting of your body? Or perhaps you suffer with an illness or physical pain and you'd like to find out how you can help your body heal?
If so, then this short snippet may be helpful.
Denise Linn explains why healing your past can free you to live fully in the now, and she also takes you on a healing past life journey.
heal with the cycles of the moon
Yasmin Boland reveals how you can transform your life with the moon phases, where you create your dream life with the new moon and work with the magic of the full moon. She also shares how the solstices and equinoxes can help you come into more harmony with the world around you.
Have you felt the rising of the Goddess within you? Or perhaps you've noticed that something is happening on a global scale, where more and more women are tuning into the divine feminine, as if we are being called to wake up and be here to assist in the change that is taking place?

If so, then you are going to love this interview with Sophie Bashford, who's written the bestselling book You Are a Goddess. In this interview she'll share with you how you can work with the goddesses to help you awaken more fully.
the five side-effects of kindness
Did you know that kindness does not only make you happier, but it also slows down ageing and is good for your heart?

In this interview you'll meet scientist David Hamilton, whose research into the mind–body connection has led him to write several books. Here he shares some amazing research that reveals to us how the Spirit of Kindness is so much bigger than any of us could ever have realised (especially the story about the young British soldier in the WW2 and how he was miraculously saved by an unexpected kindness).
Are you longing to experience true abundance in your life?
Then let Tosha Silver reveal why you need to stop chasing abundance in order to truly be abundant.
Tosha has written the books Outrageous Openness and Change Me Prayers, and in this interview we will talk about her latest book It's Not Your Money
Are you struggling with a particular relationship in your life? Maybe with a loved one, with your body or with money?
Whichever relationship you experience the most conflict with in your life, this episode with Cissi Williams is for you. She will help you discover if there are any imbalances in your relationships, and take you on a guided meditation journey so you can start to heal.
How would it be if you were able to totally trust that Source would always provide for you, even when your circumstances change?
Then this podcast with Alan Cohen is for you, as Alan will share how you can let Spirit guide you in your business, in your relationship with money and much more.
Would you like to connect with the power of the Goddess ?
Then listen to Colette Baron-Reid sharing how her Goddess Power Oracle Cards came into being.
Colette is an oracle expert, and her oracle cards are based on ancient spiritual traditions, but created in a way that they appeal to also the modern spiritual seeker.
heal your shadows with the dark divine feminine
Would you like to discover how you can let go of all that which is holding you back, so you instead can move with more ease and grace into a future?
Then listen to this talk with Cissi, where she shares how to heal your shadows by letting the Dark Divine Feminine help you. She also takes you on a guided healing journey where you meet Kali, Hecate, Isis, Hel and the Black Madonna.
Corinne Zupko was diagnosed with her first anxiety disorder at a very young age and struggled with debilitating anxiety for nearly three decades. Determined not to let the anxiety run her life, she has since become an expert in undoing anxiety through living the principles from A Course in Miracles.
would you like to experience more health, happiness and vitality?
Then this episode with Cissi Williams is for you as it will be exploring the topic of health and happiness in body, mind and spirit. You'll discover how you have within you all the answers for how you can live a happy life – the key is to remove the noise that stops you from hearing this answer.
Cissi also takes you on two guided meditations with specific focus on increasing your health and vitality in your body.
Let Cissi take you on a guided journey where you meet your Wisdom Teachers
Morning and Evening prayer
Two short prayers - one to start your day being guided by Spirit and one to let go of the day that's been.
For more inspiration for how to Let Spirit Lead, why not join Soul Tribe?
EVERYONE CAN TRY SOUL TRIBE FOR FREE
Soul Tribe is an instant resource for when you want to connect more fully with Spirit, helping you to strengthen your spiritual muscle, so you can make that shift from fear to love and from doubt to trust. You'll find morning meditations to help set the tone for the day and short mystical prayers for when you haven't got much time. And when you want to go deeper in your spiritual journey, you have a choice of several healing mystical journeys that can help you heal your past, let go of karma, heal the divine feminine and the divine masculine, transform your shadows, heal your ancestral patterns, connect more firmly with the Divine, or receive new visions and dreams from Source.
I'll put up new guided meditations every full moon and a new inspirational spiritual talk every new moon, the latest being the Say YES to Miracles series, which is based on the principles from A Course in Miracles. To listen to three short snippets (between 2-6 minutes long) from this new lecture series, click here.
The first snippet is a short story of healing (from how I knew I had healed my relationship with my alcoholic dad), the second is on how you can let Spirit lead and not the ego-mind, and the third is on how the body and the soul work together to help you awaken. You can listen to them here.